You are stronger with others than you are by yourself.
I get the idealistic approach that you want to conquer the world, but in the end, you're not going to do it alone.
All of the great people had someone that helped them in some way.  Larry Page couldn't have done it without Sergey Brin, the Wright brothers, etc.
You get the point.
Micheal Eisner wrote in The Huffington Post, "Partnerships promote common sense, a common purpose, and strong ethics." Grab Michael's book Why Great Partnerships Succeed to get a better feel for one of the most powerful CEO's opinions on business relationships.
You aren't a lone wolf.
While you may be a strategic marketer, you won't last long without relationships, and I want to show you three strong one's you can use for Google Plus.
#1-Marketing To Friends
Seth Godin made a terrific point when he asked the question "Are you marketing to strangers or friends?"
It really makes a difference on what audience you are trying to market to. First of all, and he's right, we treat our friends differently. Those people with whom we have respect for and from which respect is given to us.
We take into account of what they might think and how they may act when we come out with a particular product or program.
Whether you are truly marketing to your friends or not, always treat it as such.
Market in a way that will make you stop and think about what you're about to share to the world. When your friends approve, they will tell their friends and thus the sharing begins.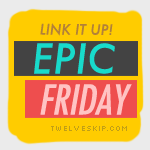 #2-Make yourself memorable
I'll never forget Anna Bennett when she first started blogging for me. It wasn't in the thoroughness or the quality that her articles brought every time she published something about Pinterest, but it was what she did after that really left an impression.
She asked for my address and about a week later, there was a card in the mail thanking me for the opportunity. I've had a lot of people guest post for me in the span of four years, but none of them had ever done this! Now, Anna is in my circles on Google Plus and I share about everything she publishes because I remembered what she did, and how she was kind enough to take some time to personally write me a note to thank me.
Make people remember you.
In this digital age that we're living in, a handwritten card is something that no one does anymore.
I'm not saying you have to go out there and buy 1,000 postcards and give your hand a cramp sending things to people by snail mail, but I am saying that since this is such a digital world, we have lost the art of personalization, we forget that it's the little things that make us stand out to people.
What are some of those things?
Aside the fact that a handwritten note usually always does the trick, there are still things that you can use to help you stand out from the crowd on Google Plus.
For one, the way you write your updates can really make you stand out.
There are people adopting the strategy of building up their own posts on Google Plus when they are trying to promote something of themselves, however I don't always see this when people are promoting an article for someone else.
When I do this for people, the reaction is more of surprise and gratitude than the mere "thanks for sharing" you get from the person. When you take the time to read the article and you decide that this is something that your followers need to read, go back to G+ and really promote the post like you would your own!
#3-Dude, this is so simple!
Remember the simple things.
I'm not a technical guy.
I use the resources that are around me. Lots of people get lost in the mix of analytic's, numbers, and stats, etc, and that's ok, but I am seeing that these people are losing the art of personalization by taking the time to back up and do the basic things.
Your basic instincts are usually the one's that are correct. It doesn't matter that you're not technically savvy or don't know a Gif from a JIF…in reality, you may have a leg up on the competition because you can understand these things.
What some people deem as irrelevant, you excel at them.
Don't feel bad because of that.
It's not a weakness, but a strength in your marketing.
Remember, "New Tools, but Old Rules" when it comes to people. Building relationships are as easy as it was when you stepped into elementary school wanting new friends.
Search– Find the people that you are interested in making relationships.  People in your target market, etc
Become Visible– Place yourself in a situation where you can become relevant to those people.  In a conversation, community, etc.
Approach– Reach out to this person in conversation
Engage/Interact– Use personalization to engage them in updates and plus mentions
Consistence– The formula for any great relationships are made up of doing something great over and over.
Take a look:
Pin the image over on Pinterest
The Final Word
Don't force it.
Be yourself and the people that you want to surround you will come with time.
You can't rush anything that's worth doing right. The relationship is the foundation on which you can build your online business. After a while, you begin to understand that it's not the links, not the traffic, not even the money that make your business run perfectly, but it's the people with whom you have cultivated a strong bond with over time that make it worthwhile.
The following two tabs change content below.
Head Honcho
at
Cornerstone Marketing
I am a digital strategist and content writing consultant that focuses your marketing on a psychology strategy. I am a Star Wars fanatic, musician, and I love to blog! My goal is to help people see the simple side of their marketing by doing what already comes natural to them. Be themselves.
Feel free to let me help your business
with a content marketing strategy which places your content on high profile sites around the web! I am also the co-founder of
E and O Apparel
modest church dresses for women and other apparel needs as well with my wife. On top of that, I am also the founder of a great place to buy Kratom online at
The Kratom Family
where you can buy Kratom powder at great rates.
Latest posts by Wade Harman (see all)